AV & Sound system rental,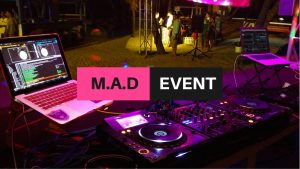 Media Associated Displays (M.A.D) since 2004 has been creating exposure for brands, products, and organisations utilising technology with professionalism to create optimal exposure and results for clients.
Who are the M.A.D Team?
A team of experienced and dynamic individual specialists
A strategic partner to events companies and to a broad variety of corporate clients locally. Providing them with quality sound, video, lighting & more!
Our uniquely qualified and highly experienced team, coupled with our large equipment inventory list, guarantees you to an event with good value for your budget no matter how big or small your event needs are.